Home
»
2015
»
June
» 11
---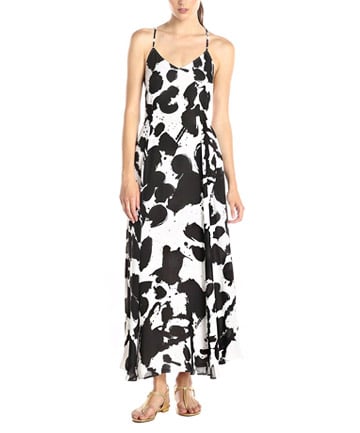 Abstract Art
Rebecca Minkoff's Alejandra Splatter Print Maxi Dress Boutiques Online, $378, is the perfect summer dress for color-phobes; the silky, swingy silhouette more than makes up for the lack of summer-y bright patterns, and the paint-splatter print looks easy and breezy -- everything a maxi dress should be.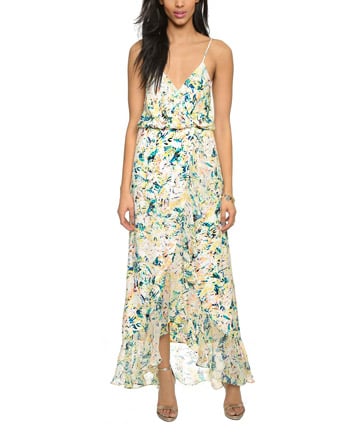 Palm Frond
We're calling it: Palm tree is the print of summer 2015. This Parker maxi dress, $207, plays upon the trend with an abstract print and oh-so-pretty color scheme of tropical blues, greens, corals and yell ... Read more »
There's more to getting bikini-ready than hitting the gym. Shopping for suits comes with a whole host of challenges that can range from avoiding awkward tan lines to wearing a bikini without exposing too much skin. We've addressed each problem with a solution and the one- or two-piece you need. Your summer free of swimsuit troubles starts now.
The problem: A two-piece that reveals too much for comfort
The solution: Think beyond the traditional bikini. A retro style exudes pinup glamour, while a tankini is chic in a playful graphic print.
Sho ... Read more »
There's nothing we love more than swimsuit season. But as InStyle pointed out, sometimes, wearing said swimsuit comes with its challenges. To ensure all your issues are solved before you hit the water, we offered up 12 genius solutions to summer's most embarrassing swimsuit problems. Check out the full story or scroll below to scope a few solutions right here!
1. Not Enough Support
The solution: Give the girls some extra support by making friends with underwire pieces or looking for padding on the underside of the cups to provide lift and keep things secure. Fuller coverage on the sides also does wonders.
... Read more »